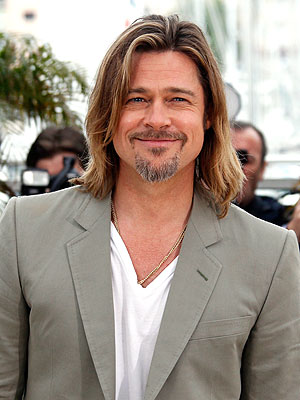 While promoting his new film, Killing Them Softly, at this year's Cannes Film Festival, Brad Pitt spilled details about his upcoming nuptials to Angelina Jolie.
Their long-awaited engagement was "something that made sense," he said to reporters Tuesday on the French Riviera
He also added, "We have no date at all right now – there is no date. We're still hoping for marriage equality in the States before we [get married.], which put to rest all of the rumors that the couple is getting married in August. Brad and Angelina have been together since 2005.
I don't care when they get married, just as long as they actually do. They have SIX kids together (Maddox, 10, Pax, 8, Zahara, 7, Shiloh, 5, Knox, 3, Vivienne, 3) and they should just go ahead and make it official. I do hope the same as Brad and Angelina though that marriage equality will happen soon in the States. Just don't know if it will be all that soon unfortunately.
Photo via Jean-Paul Pelissier/Landov